Full Time Staff
Thank you for your interest in joining our team at UIC! We encourage you to learn more about our position(s), department, and campus community to find if UIC is the best fit for where you'd like to call home! Go Flames!
The University of Illinois at Chicago provides a world-class education in a world-class city. As the largest institution of higher learning in the Chicago area, with more than 25,000 students, 3,800 of whom live on campus, UIC embodies a large, diverse urban institution. The UIC campus is located just west of Chicago's loop, integrated into historic residential neighborhoods and the urban environment. Having nearly doubled in size in the past ten years, the comprehensive Campus Housing department seeks to develop students both in and out of the classroom through active student involvement in the university's mission. We strive to insure that campus residency offers students an educational advantage, which engages students in their own learning and contributes to their overall success.
Interview Process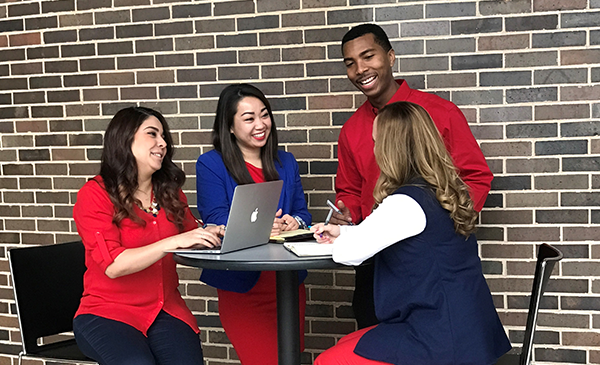 All candidates are asked to apply through our HR website at jobs.uic.edu for fullest consideration. A completed application includes a resume, cover letter, and list of at least 3 references. If you have any additional questions about the position, our department, UIC, or the Chicago Area, please email recruitment@uic.edu.
Available Positions
We are excited you are interested in working with us! At this time we do not have any open positions. Please continue to check back as we will post positions here when they are available.
Employee Benefits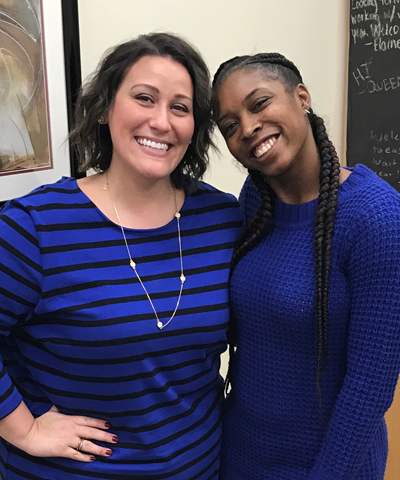 Insurance (Health, Life, Liability, Vision, Dental, Flexible Spending Account)
By state law, the State of Illinois provides group life insurance (equal to the employee's annual salary), as well as health, vision, liability, and dental insurance to all academic staff members who have an appointment of 100% time for a period expected to be at least nine consecutive months. Employees also have the option of contributing to a pre-tax health flexible spending account for themselves or their dependents.
Paid Holidays (7 actual, 4 floating) Vacation (24 days)
Campus Housing staff receive seven University holidays, plus an additional four floating holidays. Full-time staff members appointed on a twelve-month basis receive twenty-four work days of paid vacation per appointment year. Vacation may be accumulated to a maximum of forty-eight work days.
Sick Leave
Twelve work days of sick leave are available each appointed year. If 12 sick days are used, as many as 13 additional sick days are available in that appointment year. These 13 days are not cumulative.
Retirement
Contributions of 8 percent are deducted from the employee's earnings and placed in the State Universities Retirement System (SURS) in lieu of Social Security contributions. An employee who terminates employment may elect to receive a refund of the employee's total contribution of 8 percent of earnings, plus interest at a rate not to exceed 4.5 percent compounded annually. The employee contributions are picked up by the employer and treated as employer contributions for income-tax withholding purposes. Retirement contributions are based on the gross earnings before the employer contributions are included in earnings.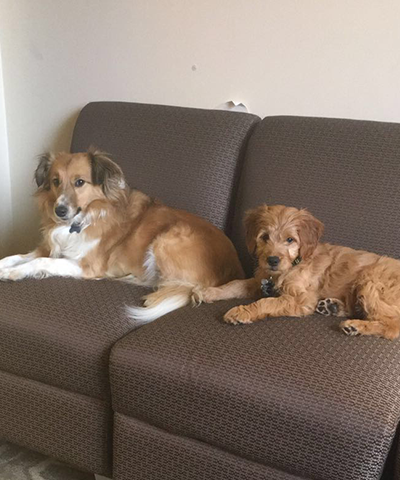 Domestic Partners Policy for Live-In Staff
For those employees who live on campus, accommodations will be made for partners in the same manner currently afforded a spouse. Any dependents of either partner will be recognized by Campus Housing in the same manner as the current practice for married couples. The University offers a Domestic Partners benefit program as well, including health insurance.
Pet Policy for Live-In Staff
Residence Life Staff may keep a pet that meets the following criteria:
Must weigh less than 45 lbs.
Must live in a cage, aquarium, or be litter trained or housebroken if it is a pet which roams the apartment.
Must be determined as safe for a community environment (animals which have attacked humans and those normally considered wild, like monkeys or snakes, will not be permitted).
Must have approval from Campus Housing prior to bringing the pet to campus.
No more than two pets are permitted in any household.
Cleaning fee of $200 per pet is required.
Professional Development
Professional development is offered through a variety of on-and off-campus opportunities. Examples include: UIC Division of Student Affairs Professional Development Series, Campus Housing Professional Development Series, Chicago Area Student & Campus Housing Association, Great Lakes Association of College and University Housing Officers, ACPA, NASPA, ACUHO-I and many more!
Meal Plan for Live-In Staff
Resident Directors receive a meal plan during the academic year added to the account on their university ID. The meal plan is intended to allow opportunities for the staff member to interact with students, faculty, and university guests when the cafeteria is open.
Additional Benefits
Tuition waiver (100%)
Tax sheltered annuities eligibility
Credit union eligibility
Day care eligibility
Library services
Recreation center discount