ReApp
ReApp application available beginning on February 3, 2020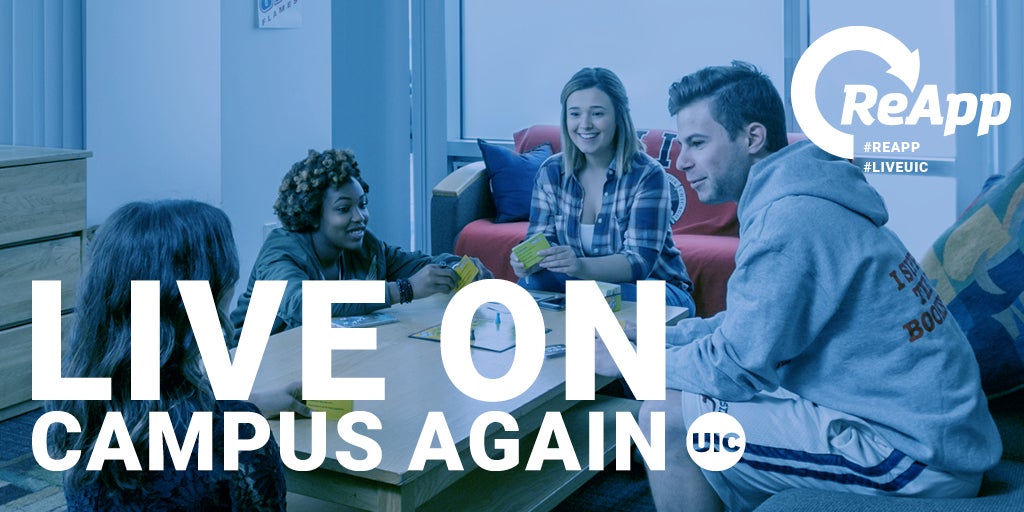 ReApp application available beginning on February 3, 2020
If you are a current Campus Housing resident, ReApp is your opportunity to select your specific room for the future academic year (Fall 2020 & Spring 2021).
The ReApp process takes place in multiple steps.
Beginning February 3, all students currently living in Campus Housing will either apply for ReApp or submit their intent to not return to Campus Housing for the future academic year.
As part of the initial ReApp application, current residents will indicate their preference to live in their same (current) room, to select to live in an LLC, or to select to live on campus in a new room (that is not in an LLC).
ReApp participants will then be contacted via their UIC email when they can select their room and/or sign their contract online.
Why should I live on campus?
Why should I live on campus?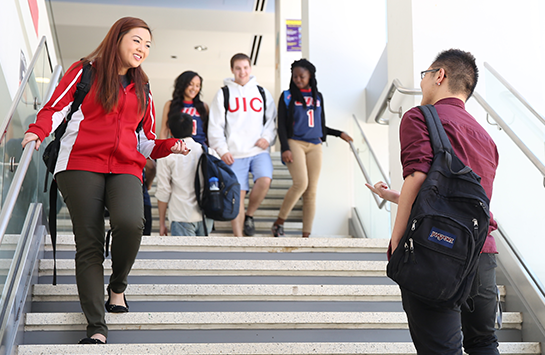 Students living on campus generally perform better academically than students who don't live on campus. Additionally, our students continually tell us they meet new friends and feel connected to UIC.