ReApp
Live On Campus Again
The Housing ReApp process is for students currently living in Campus Housing to select their room for the next academic year.
How does the process work?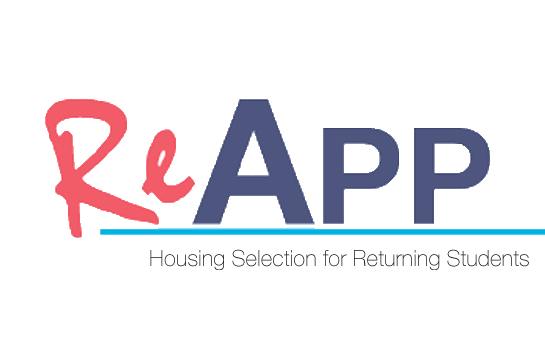 The housing process to select a room is completely online. It takes place in three simple steps:
Step 1 – All Current Residents (February)
Students must either:
Submit an application for fall 2017.
Complete the intent survey as to why a student won't be needing Campus Housing next year.
Submitting your application for fall 2018 ensures that you will be considered for the room selection process. You will be given a ReApp time in early March with your specific time to register during general room selection (if you decide to not live in your same room or an LLC). At the time of submitting your application for fall 2018, you will indicate to us if you need summer housing, if you are interested in an LLC and if you want to keep your same room for next year. Additionally, you will submit your roommate requests at the time you apply (you will need their UIN).
Campus Housing values information to help make our program and services better for next year. If you complete a survey indicating that you will not need housing for next year, we may contact you for clarification or follow-up.
Step 2 – Students with submitted ReApplications (March & April)
You will be able to access the room selection system to see available rooms. More specific information regarding this process will be available in late February/early March.
Step 3 (March & April)
Select your Meal Plan (if applicable)
e-Sign your contract
After you select your room, you will be asked a few other questions (i.e. which meal plan would you like) and then read all of the important information about your contract. You will then e-sign your contract.
The contract becomes binding May 1, 2018. If you cancel your contract after May 1, 2018, you will incur a cancellation penalty.
Why should I live on campus?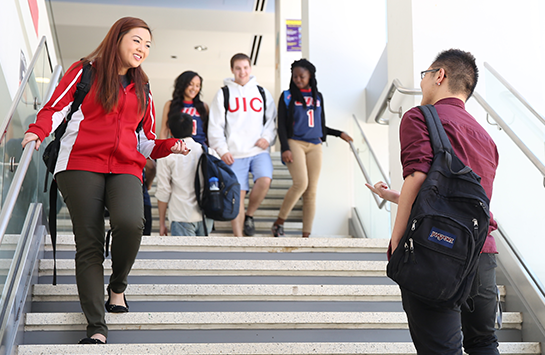 Student living on campus generally perform better academically than students who don't live on campus. Additionally, our students continually tell us they meet new friends and feel connected to UIC.