RA/PM Selection Overview
Applications for 2019-2020 Resident Assistant and Peer Mentor positions are now available!
There are a variety of student staff opportunities available in Campus Housing!  We encourage you to read more and apply today!
Applications open November 6th!
Have questions? Please refer to the FAQ.
Available Positions
Resident Assistants (RA)
Resident Assistants are primarily responsible for community building and support in the residence halls. The Resident Assistant position is a unique leadership opportunity for students to meaningfully contribute to the residential community at UIC.  In their work, RAs serve as resources, community builders, administrators, role models, and peer educators with our residents.  As members of a residence hall team, RAs work collaboratively with other departmental staff to create a vital and engaged living-learning community.  Together, the hall team provides programs and services that aim to create an educational advantage.  RAs are responsible for building and facilitating a positive and effective community. Click here to view the full position description.
Peer Mentors (PM)
Peer Mentors have the exciting opportunity to help first year and transferring students transition to UIC and its residential communities. Primarily, Peer Mentors work to ensure that each first year and transfer student have the necessary academic information, study skills, and resources to successfully navigate the UIC environment. While UIC is a large urban university, beginning students living in the residence hall can depend on getting a tremendous amount of attention from Peer Mentors to make their transition a success. Click here to view the full position description.
New RA and PM Application Questions
New RA and PM applicants are required to answer and the following application questions. Each questions have a maximum of 250 words.
What does it mean to be a leader and role model when holding a leadership role in Campus Housing? How have you demonstrated this role? Provide at least 2 examples.
Please select three job responsibilities from the RA/PM position description. Provide at least two examples from previous leadership, work, or volunteer experiences that will assist in fulfilling each responsibility selected
The UIC community is rich in diversity of identities (cultural, religious, sexual orientation, gender, etc.), and our staff and residents often encounter backgrounds and ideas different from their own. Faced with this type of conflict, give at least two examples of how would you support and value difference of opinion within your community.
How to Apply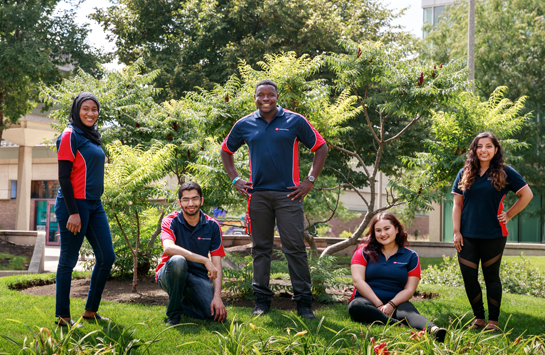 Review the RA or PM Position Description
Attend one mandatory Information Session (listed below)
Apply online by:

Priority deadline: 11:59 PM on January 6, 2019
Final deadline: 11:59 PM on January 21, 2019

Individual interview with our professional staff members (signups will be communicated via e-mail)
Take part of our Group Interview Process (signups will be communicated via e-mail)
Mandatory Information Sessions
All candidates (new and returning) will be expected to attend one Information Session in order to apply for the RA/PM position to receive an overview of the department, positions, and selection process for candidates.  Current RDs/RAs/PMs will answer questions at the end of each information session.
Returning Applicants – 7:00 PM-8:00PM

Tuesday, November 27, 2018 SCE Cardinal Room
Spring Training Session January 10-11, 2018 TBD

New Applicants – Locations Listed Below – 7:00 PM – 8:00 PM

Tuesday, November 13, 2018 SCE East Seminar Room
Monday, November 19, 2018 JST Event Center
Thursday, November 29, 2018 SCE East Seminar Room
Wednesday, December 5, 2018 SCW Thompson Room AB
*Wednesday, January 16, 2019 JST Event Center & SRH 325
Thursday, January 17, 2019 SCE Cardinal Room
*Friday, January 18, 2019 SCE Cardinal Room & JST Event Center
*Denotes multiple information sessions offered.
Optional Interview Skills Workshops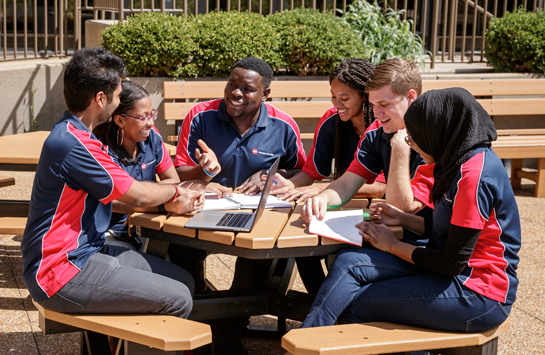 Optional Interview Skills Workshops will be held in January to help prepare you to interview for the RA and PM role. These sessions will allow you to learn how to market yourself, practice interview questions, and develop your confidence through our process.
Interview Skills Workshops – Located in JST Training Room
Monday, January 28, 2019 5:30-6:30 PM
Tuesday, January 29, 2019 6:00-7:00 PM
Thursday, January 31, 2019 5:30-6:30 PM
Applications
New applicant – New applicants are defined as students that currently live on campus who are currently not employed by UIC Campus Housing as a Resident Assistant or Peer Mentor.
Link to application:  https://go.uic.edu/ApplyRAPM
Application Deadline for New Applicants:
Priority Deadline: January 6, 2019 (11:59PM deadline) *
Final Deadline: January 21, 2019 (11:59 PM deadline)
*Submitting your application on this deadline will give you priority in selecting your interview time slots.
Interview Days: February 7-9 – Group Process Interviews & Individual Interviews
Applicants will sign up for their individual and group interviews via email (after submitting their application)
Returning Applicants – Returning applicants are defined as current Resident Assistants and Peer Mentors who are currently employed by UIC Campus Housing.
Attend the Returner Information Session during the November 27, 2018
Receive a Fall Evaluation from your current supervisor
Apply for the position via the Campus Housing PM/PA Returner Application on UIC Connect by January 11, 2019 (11:59 PM deadline)
The Returner Application can be found here: https://go.uic.edu/ReturnerRAPM
Participate in the Artifact Presentation during your interview between January 28-February 1, 2019
Senior Student Staff – candidates interested in the SRA or SPM position must complete the following criteria:
Submit application before January 13, 2019 at 11:59 PM
Take part of an interview between January 28-February 1, 2019
Questions?
Please refer to the FAQ.