Contact Us
For general housing questions, contact the Housing Office (Monday - Friday 8:30 am-5:00 pm).  Residence Hall front desks are available for students 24-hours.
Campus Housing
818 South Wolcott Ave. ,
220 SRH ,
Chicago ,
Illinois
60612
Residence Hall Offices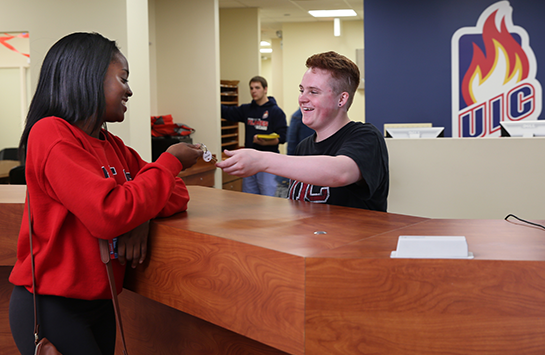 The residence halls are open 24-hours a day during the academic year.  The area desks are available to help with guest check-in, packages, key lockouts, and equipment rentals.
East Campus Residence Halls
Commons West, Courtyard
312-355-6500
Academic & Residential Complex
312-355-7800
West Campus Residence Halls
Single Student Residence, Polk Street Residence
312-355-6400
South Campus Residence Halls
James Stukel Towers
312-355-6000
Marie Robinson Hall
312-355-6200
Thomas Beckham Hall
312-355-6100